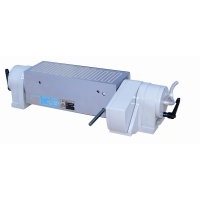 SBE-1131UFR-C


[Application]
Suitable for high precision angle grinding of molds and jigs.
[Features]
The gage block can be set on either the right side (R) or left side (L) to meet the rotating direction of the grinding wheel of the grinder.
The chuck can be smoothly tilted and easily operated.
An angle can be set finely by one try with the clamp system.
The position can be changed and secured by pulling the lever in the axial direction.
When the dustproof cover of the gage block is opened beyond about 60 degrees, it is locked to facilitate set-up and cleaning.